Feature Projects
MSU workshop teaches how to garden with prairies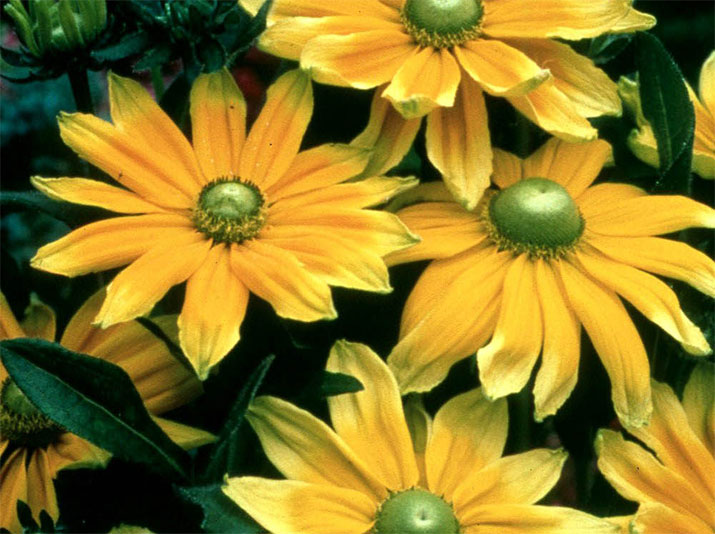 Preserving Mississippi's vanishing prairies through conservation, restoration and establishment of new prairie gardens will save unique plants and maintain native landscapes.
"Many ecosystem processes regulate conditions for life," said Bob Brzuszek, associate Extension professor in Mississippi State University's Department of Landscape Architecture and Contracting. "Protecting wild species, such as those found in prairies, protects managed ecosystems, which in turn impact human interests."
Brzuszek is working with Pam Collins, assistant Mississippi Agriculture and Forestry Experiment Station and Extension professor and director of gardens in MSU's Department of Plant and Soil Sciences. In a workshop for gardeners, they brought together MSU experts from several fields to share information on creating prairie gardens across the state and restoring areas of Mississippi's Black Belt prairie.
While people usually associate prairies with the Midwest's Great Plains, a crescent-shaped scattering of prairie stretches across northeastern Mississippi into Alabama, and little attention is paid to this important ecosystem, Brzuszek said.
MAFES grant funds were used to create a kit of materials to aid participants during field trips to Osborn Prairie and to prairie research plots on MSU's North Farm. Workshop participants used field guides and magnifying glasses to identify a variety of grasses, insects and flowers, including white asters, bonesets, purple blazing star and the rarely seen showy yellow rosin weed.
Part of the workshop was devoted to understanding the historic and scientific importance of the prairie.
While more prairies were present in the 1800s, the prairie legumes and grasses have been replaced over time by row crops or trees. Remnant prairies are now found in small patches, in abandoned pastures, power line right-of-ways and national forests with mandates to preserve prairie ecosystems.
Tim Schauwecker, associate MAFES professor in MSU's Department of Landscape Architecture and Contracting, said the Prairie Belt is a significant part of Mississippi's ecological heritage.
"For years we've been publicizing the fact that we're in a Prairie Belt," he said. "Now we're educating people about how important the prairie was to the settlement of this area, the development of farms and the prairie's economic impact."
From an ecological standpoint, Mississippi's Black Belt prairie is a rare snapshot of the past.
Richard Brown, director of the Mississippi Entomological Museum, said research shows the presence of insects in the Black Belt prairie that live nowhere else except the Great Plains, indicating an interesting similarity between these two ecosystems.
"My hypothesis is that our Black Belt was a reservoir for the prairie plant and animal life, and that there was once a grassland corridor between the midwestern prairies and our Black Belt prairies," he said.
September is an ideal time to prepare a plot for the establishment of a prairie garden, Brzuszek said.
"Sow seed, either a mix you create yourself or a mix designed for the prairie and its level of rainfall, by mid-October. The grasses will establish themselves over winter, and as the ground warms, the perennials will sprout," he said.