Research
---
Publications | Mississippi Agricultural and Forestry Experiment Station
---
Assessing the Impact of Ordinances, Outreach and Enforcement on the Resiliency of Gulf Coastal Watersheds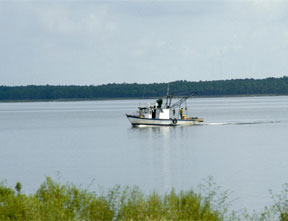 This research tests the hypothesis that the most ecologically resilient watersheds are those with well-defined ordinances and regulations that include established enforcement and are supplemented with active and effective NGO (non-governmental organization) involvement. A GIS database will analyze and map relationships between watershed regulation and water quality by compiling regulatory codes, ordinances, enforcement actions, and NGO outreach efforts for coastal watersheds. This data will be correlated with water quality data to determine the effectiveness of regulatory action. Research activities will be coordinated with other initiatives in order to maximize results. The Year One pilot study will develop methods to assess the effectiveness of regulatory action and NGO outreach on water quality and community resiliency, while simultaneously improving the data available to other Northern Gulf Mexico Conservation Initiative researchers. Further research will expand our efforts to larger watersheds and define the components and characteristics of resilient coastal watersheds. It is expected that results from this effort can serve as input for policy recommendations at state, county, and municipal levels.
---
Beach landscaping to protect the coast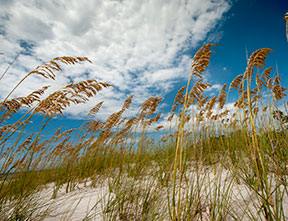 A project that began on a 3-acre section of beach in 1995 continues to grow and serve as a model for mitigating storm damage and reducing cleanup costs along the Mississippi Gulf Coast. Agricultural engineer Thomas Cathcart and landscape architect Pete Melby developed an experimental beach with limited mechanical maintenance and lots of native plants, which had a dramatic effect on beach erosion in the area. Based on this success, they were commissioned to design a similar landscape along 26 miles of man-made coastal beach in Harrison County. In addition to controlling erosion, this landscaping was designed to keep sand off adjacent highways, reduce the impact of storm damage, and provide other environmental benefits such as filtering pollutants. These landscaping features have proven their ability to not only improve the local ecosystem, but also save money on highway sand cleanups and beach replenishment.
---
Developing Firewise Communities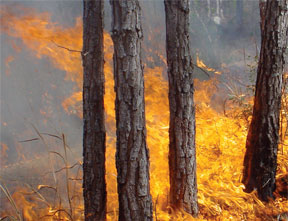 New community developments can be planned to minimize loss of property and life to wildfire through multiple defensive strategies. A MAFES research project examined three communities affected by the 1998 Florida wildfires and compared them with three recently designed Florida subdivisions that incorporate Firewise principles. Findings show that incorporating multiple defensive strategies in community planning may be effective in wildfire defense.
---
Development of a Comprehensive Conservation Farm Plan for the MAFES Dairy unit as a Pilot for Future Research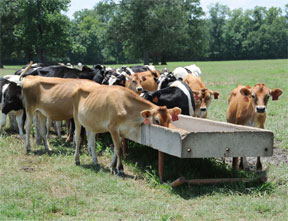 Comprehensive Conservation Farm Planning has been identified as a goal of the U.S. Department of Agriculture and the Natural Resources Conservation Service. Conservation planning is a natural resource problem solving and management process. The process involves the identification of problems, opportunities and objectives, a resource inventory and analysis, the formulation of design alternatives, and ultimately management decisions. The Mississippi Agricultural and Forestry Experiment Station (MAFES) has identified their Dairy Unit near Sessums, MS as an entity that could benefit from a comprehensive Conservation Plan. The Dairy Unit has the potential to be a test case for a research program that would develop Conservation Plans for other MAFES units in the state and aid in the production of tools for use by farmers throughout the state of Mississippi. In particular, we aim to develop technology for distribution that would model the effectiveness of agricultural best management practices used in conservation design. A secondary research goal is to survey farmers in the state to determine their technological abilities and needs in developing Conservation Plans. A third goal is to determine the role of landscape architecture in the conservation planning process.
---
Model Takes Guess Work Out of Conservation Planning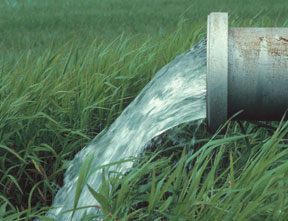 Conservation planning requires that choices be made among potentially numerous alternative designs and outcomes. Using hydrologic modeling tools in the planning process enables planners to weigh the outcomes of alternative strategies against one another in an attempt to maximize the effects of implementing conservation practices. MAFES scientists developed a simple hydrologic calculator in a spreadsheet format that has the potential to put the power of hydrologic decision support into the hands of more landowners. Using a series of questions and accompanying help functions, a user can calculate and compare curve numbers for parcels of land where they want to implement conservation practices.
---
MSU Study Finds Water Quality Overestimated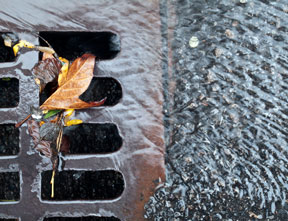 Storm-water management stakeholders in the coastal regions of Mississippi and Alabama over exaggerate the quality of natural waters in their areas, according to a recent MAFES study. Conducted by landscape architecture assistant professor Timothy Schauwecker, the study found that many professionals interested in storm-water management techniques were a bit out of touch with the ebb and flow of precipitation runoff. The study, which drew from 70 respondents (mostly engineers) at storm-water management workshops, found that 40 percent of participants felt water quality was "good" in their coastal regions. The EPA rated the water quality in these areas of Alabama and Mississippi from "fair" to "poor" at a much higher rate than study respondents. The results of the study indicate that education is key in improving water quality and treating storm-water runoff.
---
Parking for Pollinators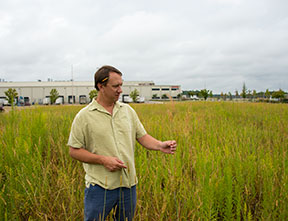 A Toyota Corolla rolls off the assembly line every 73 seconds at the plant in Blue Springs, Mississippi. But for the automobile manufacturing plant, building cars is not its only job; it also strives to build better communities. Toyota Motor Manufacturing Mississippi shares in a global vision established for its manufacturing plants: to be a company that shows consideration to the environment and investigates and promotes sustainable systems and solutions. When the plant was first starting up, five acres on the north side of the plant were used for parking. These lots were no longer needed, so the gravel was removed and team members added top soil and planted wildflower seeds. The first mix didn't work well, so they called in a prairie expert, Dr. Tim Schauwecker. The first step for Schauwecker was a soil sample and an inventory of the existing plants which germinated from the commercial wildflower mix seeded in the winter of 2012-2013. The species in the mix that were less successful were primarily adapted to climates and soils in other regions. The initial prescription for the pollinator gardens was to stop mowing and use prescribed fire to stimulate the growth of native plants and grasses. This saved Toyota labor costs and also provided a training opportunity for the company which employs a fire department/safety crew. Toyota brought in local fire departments and their in-house team to conduct the first controlled burn in 2014. The first garden is approximately one acre and is the most visible and smallest of the three areas. It is now managed with winter mowing and will eventually be managed with prescribed fire. The second garden is 1.55 acres and lies between two large parking areas. The garden has been divided into three treatments: a late summer burn, a winter mow, and a control where neither burning nor mowing take place. The third, and largest, garden is about 3.1 acres. It lies adjacent to one parking lot but is bound on its other three sides by a perimeter road. This garden is divided into several treatment areas including winter mowing, summer burning, and a control. Treatment boundaries, using firebreaks, allow access to the public and plant employees to view how the different management prescriptions are working in the field. A pollinator conservation mix was used to reseed the gardens in early 2015.
---
Preserving prairie ecosystems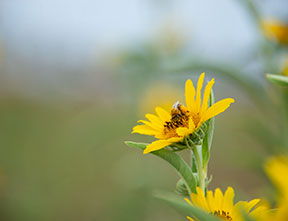 Landscape architect Tim Schauwecker studies methods of conserving prairie ecosystems, which play an important role in creating more sustainable communities. Prairie land was native to Mississippi before the cotton and dairy boom began in the 19th century. Schauwecker's study focuses on two regional prairie belts, one running from Meridian to Jackson and another running from northeast Mississippi to southern Alabama. Restoring Mississippi's prairies could boost Mississippi's economy, as well as its ecosystems. Most plants used in such restorations are bought from out of state. However, locally-adapted plants will grow better than out-of-state seeds, and buying local will boost the state economy. In a recent study at MSU, Schauwecker tested seven different plant species native to blackland prairies to determine whether inoculating the plants' root systems with beneficial fungi will help them grow in a prairie environment. In another project, he studies the role prairie plants play in slowing the overland flow of storm water in developed areas, which could maximize its infiltration into the soil to recharge groundwater.
---
Raising the Roof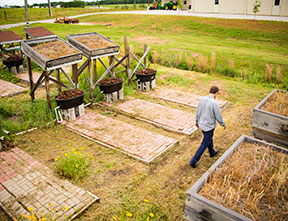 The shingled, asphalt roofs that adorn most buildings aren't expected to do much besides protect us from the elements. In contrast, a green roof, defined as a building roof covered by vegetation planted over a waterproofed layer, can provide habitat for native flora and fauna in an urban setting and sometimes even provide refuge for rare plants as development depletes their natural habitat. While providing habitat is a critical function of a green roof, the cool vegetative layer also provides numerous other benefits. Research has shown that green roofs can also provide relief to city drainage systems and provide extra insulation, which reduces heating and cooling costs. One of the biggest benefits of green roofs is retention of storm water from city drainage systems. It doesn't sound exciting, but by preventing wear in municipal systems, we have the potential to save millions of dollars. Green roofs help prevent storm water runoff by providing an increased permeable surface area for water to be absorbed into. Without a permeable surface, rain hits the asphalt roofing, runs down through the gutter system, into the street, and into piping, where it puts pressure on the storm water system. MAFES scientists developed a mix of rooftop species that are cheaper than the usual rooftop plants and that work well in the southern climate.
---